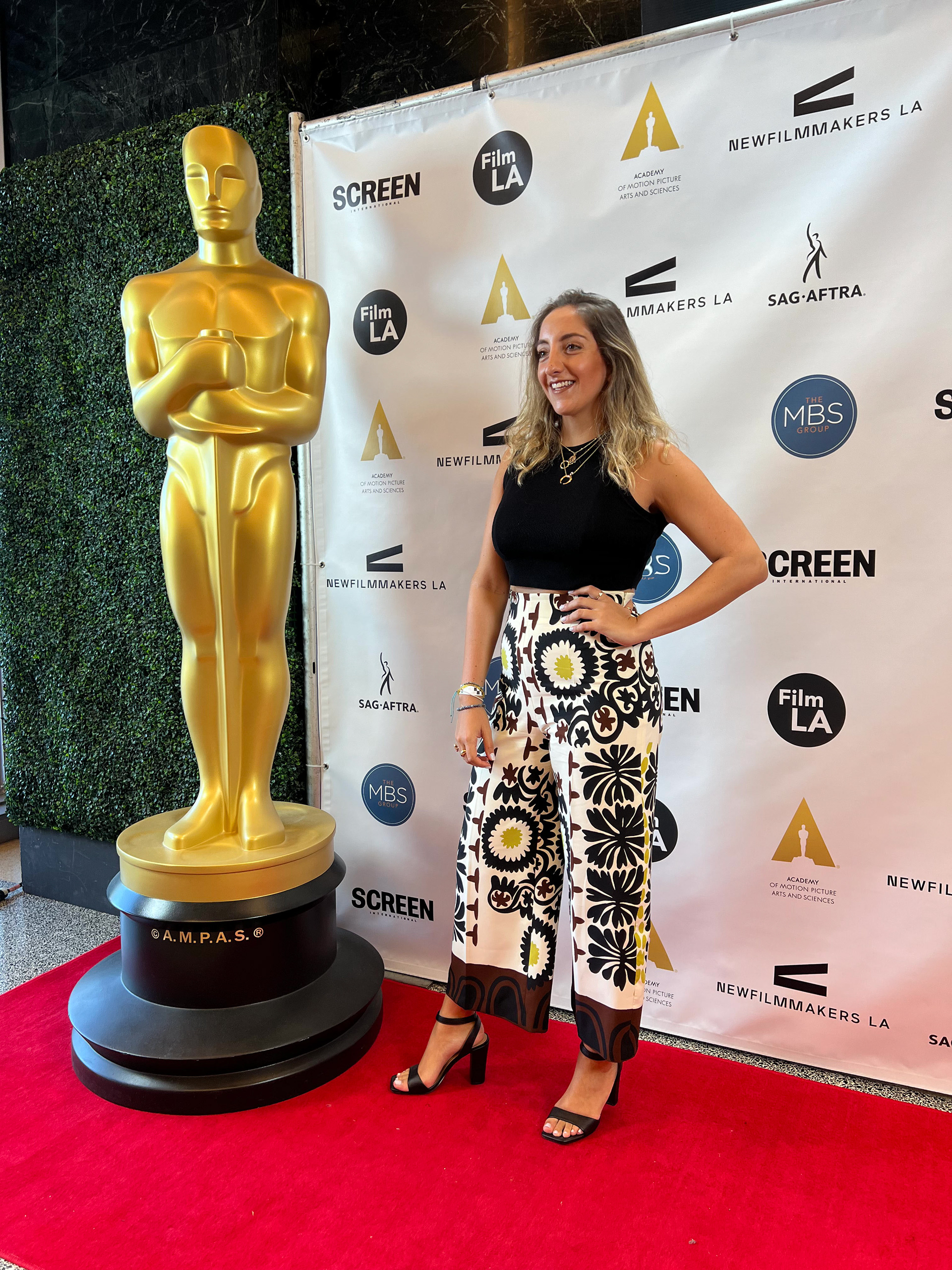 Edurne Fernandez is a costume designer for stage and film. As a Mexican artist, Edurne has designed various short films such as "Noche Del Infierno" awarded Best Narrative Short at the San Diego Film Festival, "Welcome Back" now playing on HBO MAX, shot in Ecuador and nominated for the College TV Awards and winner of Best Live Action at HollyShorts Film Festival, and "Perfectly Natural", winner of the Jury Prize at the Directors Guild of America's Student Film Awards and Best International College Short Film Award at Zaragoza Film Festival, Spain.  Her most recent theater works include: "Kiss" which played at the Walt Disney Modular Theater and "Mexico Expropiado" a theatrical dance piece premiering this April in Mexico City. Edurne co-designed alongside Marcela Valiente "Distroller El Muisikul" a new musical that premiered in Mexico City in April of 2019 and was nominated for Best Costume Design at the "Metro Awards" held in the city.
Edurne was active in dance competitions for 10 years as a choreographer, costume designer, dancer and make-up artist. Edurne continues working with Mexican designers such as Annai Ramos as a Costume Illustrator and with Marcela Valiente as a co-designer for her company "Conexión En Movimiento".
Edurne received a Master's in Costume Design from California Institute of the Arts and an Undergraduate degree at Universidad Iberoamericana focused on textile design.